DO NOT CHANGE OR REMOVE THIS SECTION
Buy One, Get One FREE Sale.
195,000 Cabinets Now in Stock and Available in 7-10 Days.
Special Financing Offers Now Available.
Get a Free Kitchen Design at our Stores or from the comfort of your Home.
First Sample $15 + $5 For Each Additional Sample + FREE Shipping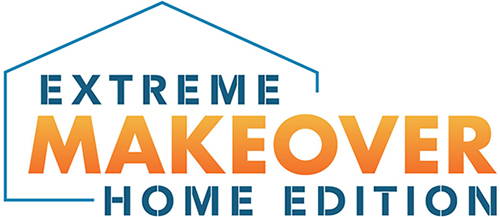 SEE CABINETS TO GO IN EXTREME MAKEOVER: HOME EDITION - March 2020
Extreme Makeover: Home Edition is known for its incredible renovations, energetic volunteers, and inspiring stories from families who have given back to their communities in various ways.Completed within a week, these home overhauls include interior, exterior and landscaping remodels. Cabinets To Go was delighted to have been part of such a remarkable month of projects in 2020.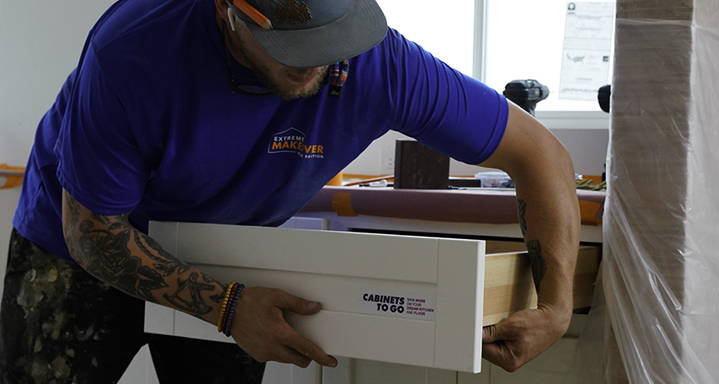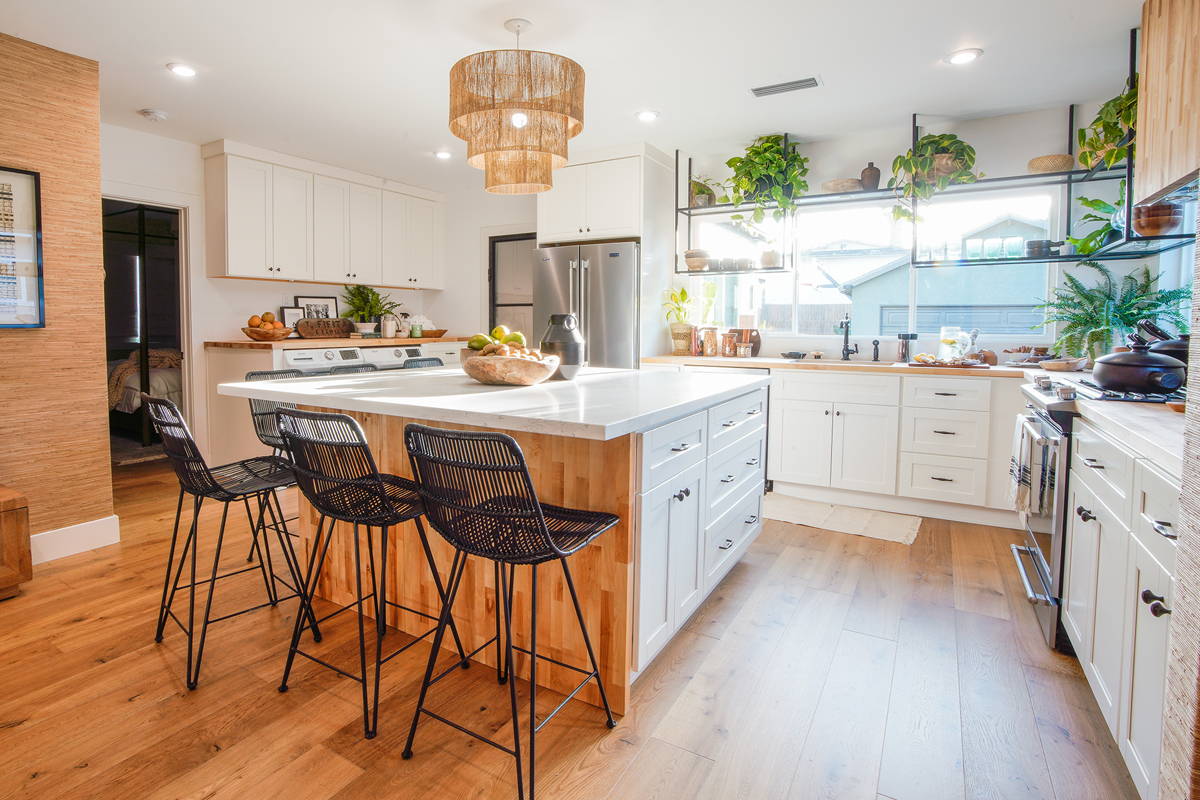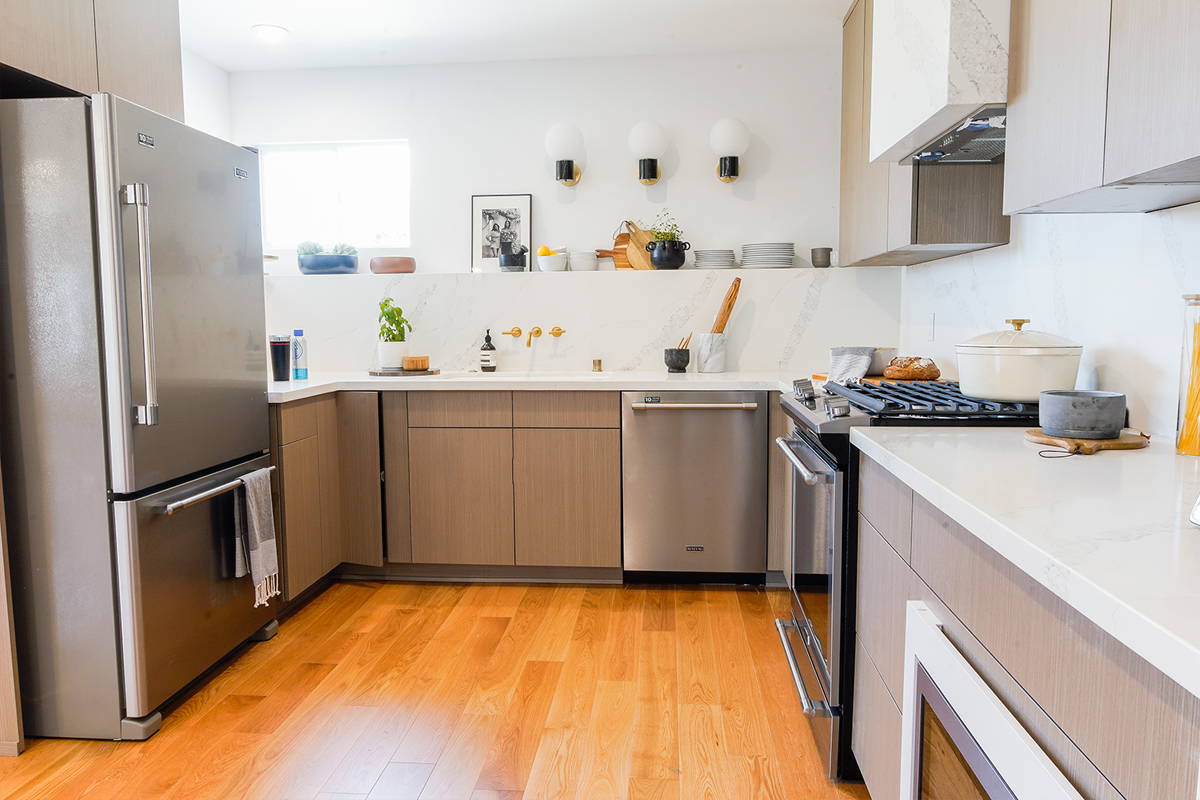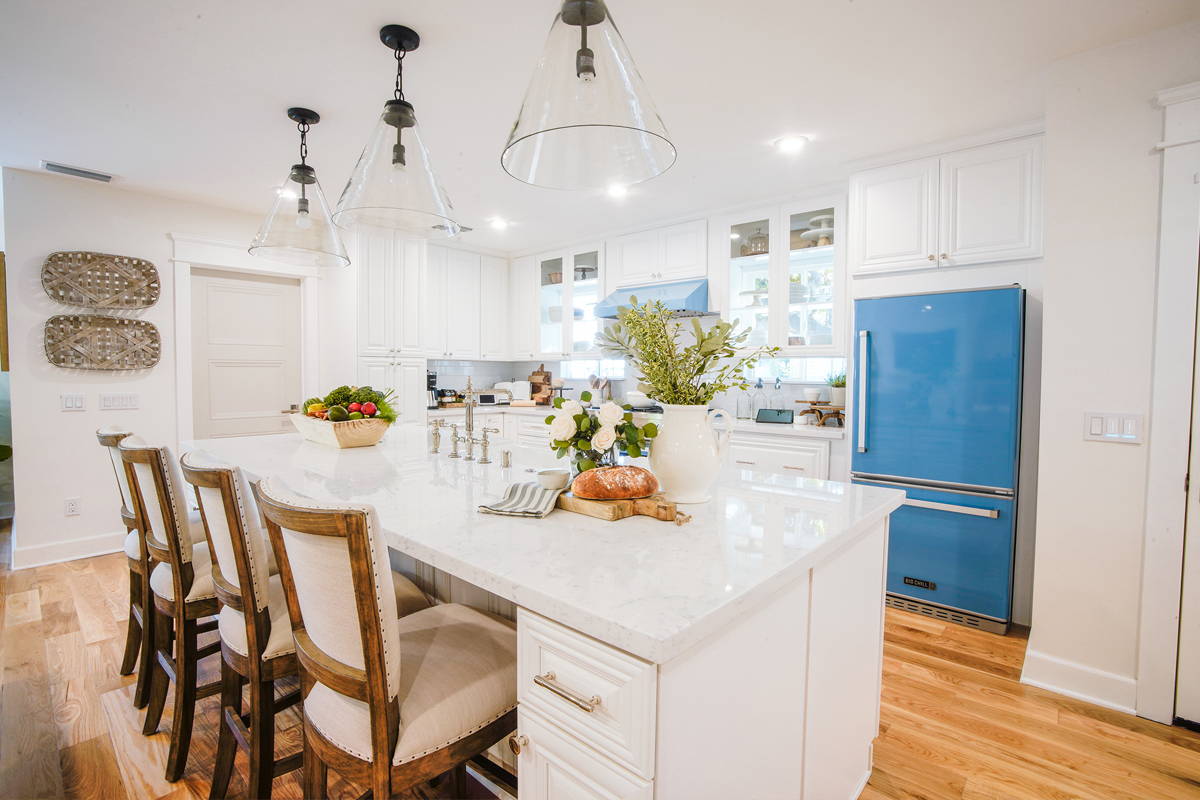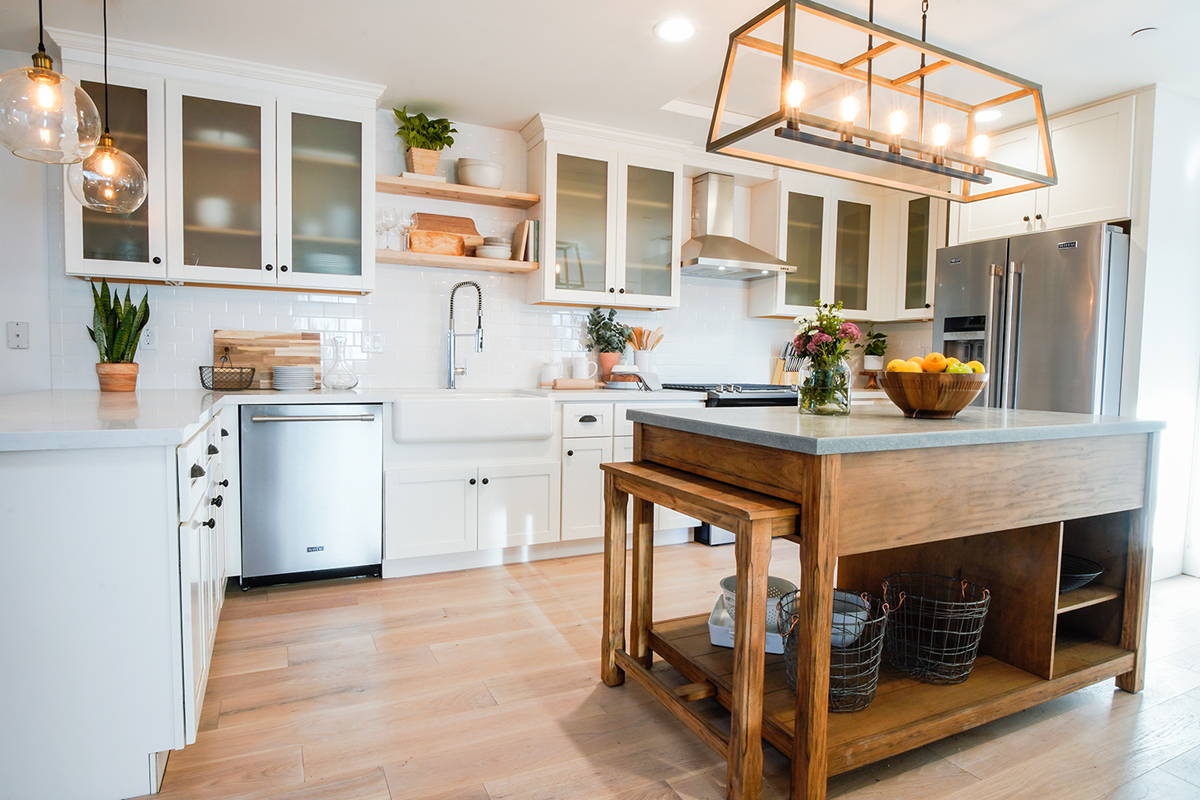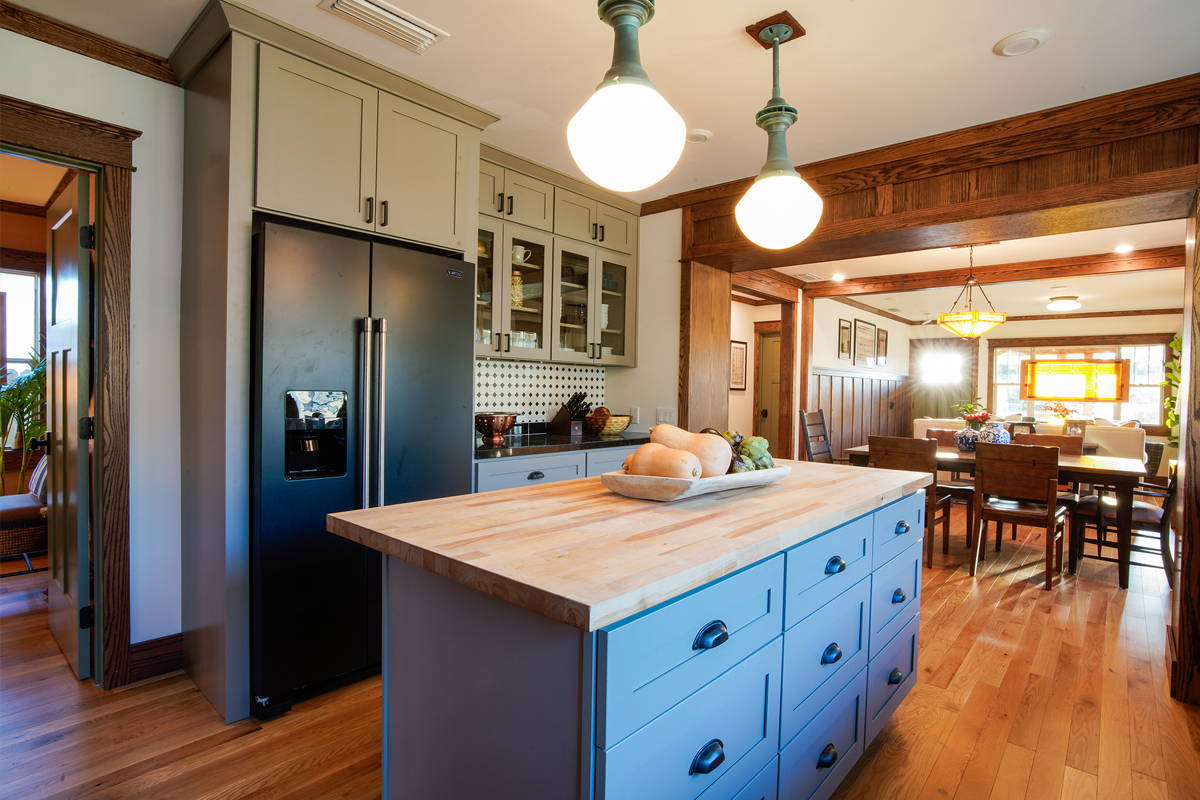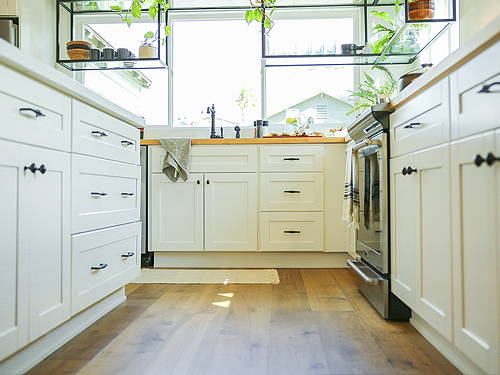 FIFITA FAMILY HOME MAKEOVER:
Located in Hawthorn, California, the Fifita family has continually opened their home to accommodate friends and family members in needs of safe place. To create more space for their continued care of others, the design team made renovations to their floorplan and backyard space making it easier for the family to give back.
The modern, Polynesian dream home featured a kitchen that was nearly double the size of its original floorplan. With new windows lined on both kitchen walls, the space was flooded by natural light. Incorporated into the design was our Malibu White Shaker cabinets. Our cabinets provided an incredible amount of storage and space for the family, while unifying the overall feel of the home.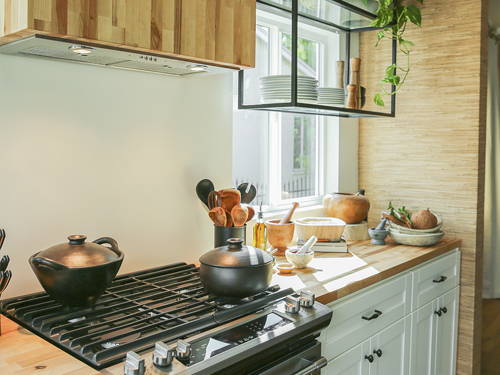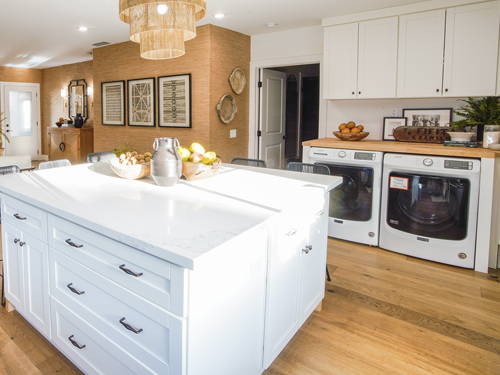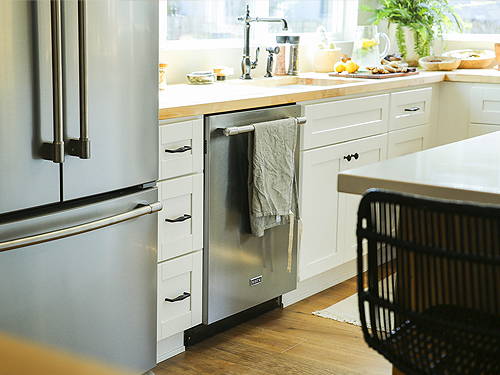 WASHINGTON FAMILY HOME MAKEOVER:
From Los Angeles, California, Thom Washington stood cancer free after being told the previous year he had Stage 4 colon cancer. Alongside his family, the Washington Family runs a mentorship program called Engage the Vision that helps give back to at-risk youth and those needing help. With a five-day midcentury makeover, the family was able to start fresh and continue to provide for their community.
Bright and modern, their new kitchen created room for the family to host friends, family, and members of the community. Our European-style, Charleston Driftwood cabinets completed the kitchen's modern feel. The cabinets added an immense amount of storage for all kitchen appliances and more. This space transformed from cramped and dark, to wide-open and beaming.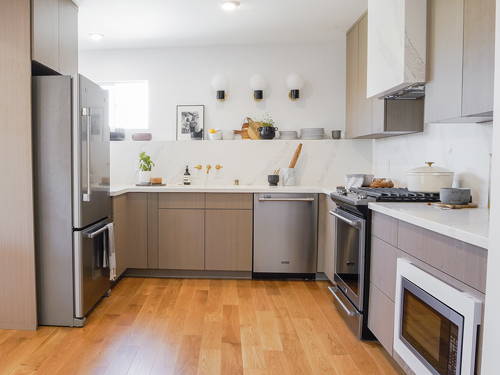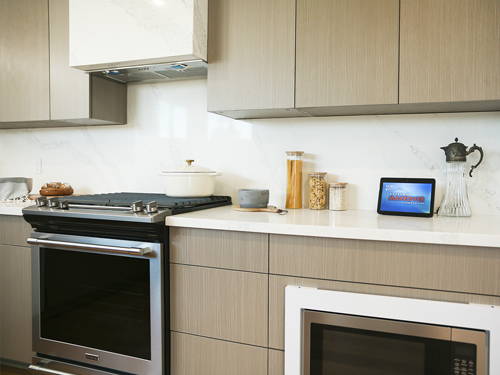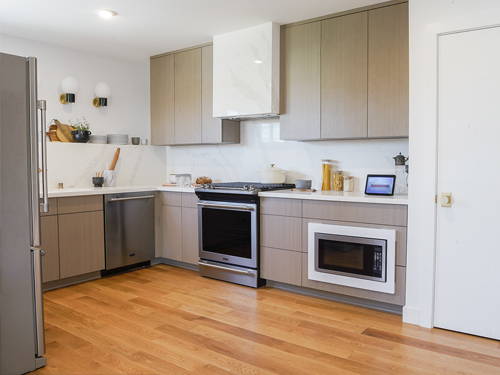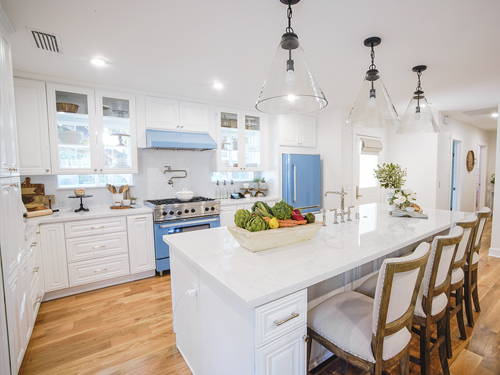 HOLTZCLAW FAMILY HOME MAKEOVER:
After surviving a life-threatening injury, Jeff Holtzclaw and his family's life was significantly altered. To give back to this highly respected teacher and to make his home more comfortable to live in, volunteers from all over Covina, California came together to renovate the home, and specifically, make every room ADA-compliant.
In the kitchen specifically, the space was difficult for Jeff to move throughout in his wheelchair. There was also a significant amount of water damage and rotting in the walls. After an epic transformation, the kitchen became a wide-open concept with plenty of space for Jeff's wheelchair. Incorporated into the space was our Malibu White Shaker. Our cabinetry complimented the blue accent pieces perfectly, providing an airy and light concept. For a unique twist, a couple of the upper cabinets were installed without backs to let even more sunshine into a space. The Holtzclaw home quickly was filled with comfort and character.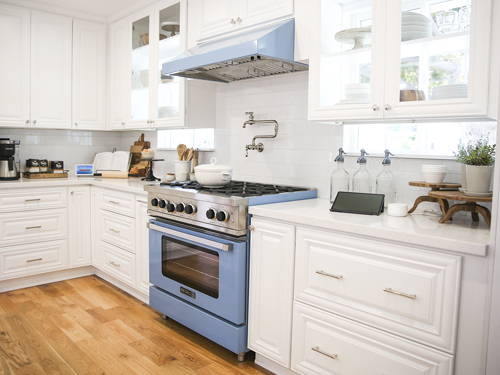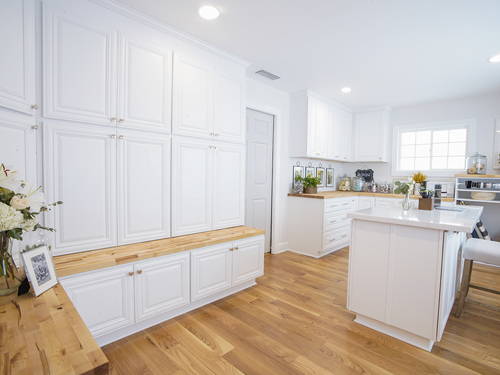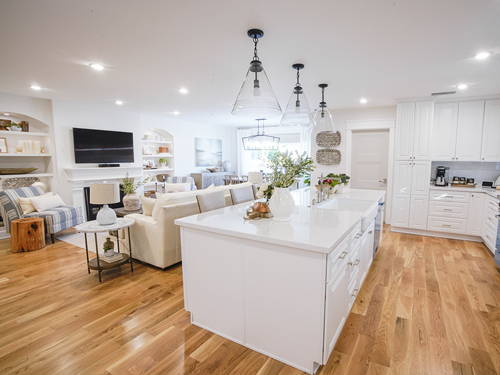 MERLOS & OLIVARES FAMILY HOME MAKEOVERS:
Located in Palmdale, California, the Extreme Makeover: Home Edition team built their first duplex ever. This modern farmhouse-style duplex became part of a new development which was built to make housing affordable and accommodate veterans. The hope for the new development was that veterans and families would have built-in support throughout their neighborhood.
Bright and open, the Olivares' kitchen provided plenty of entertainment space. Incorporated into the space were our Malibu White Shaker. Our cabinetry coordinated flawlessly with the farmhouse sink and the rest of the kitchen's ambiance. Given the extra storage, the family had more room to prep and bake together. With modern appliances, the Olivares' kitchen created the perfect homey feel.
With a bold tile backsplash, and our Platinum Grey Shaker cabinets, the Merlos' kitchen felt open and comfortable. The cabinets provided exceptional contrast between the modern appliances and farmhouse sink. With a movable center island, the kitchen had even more space for friends, family and more.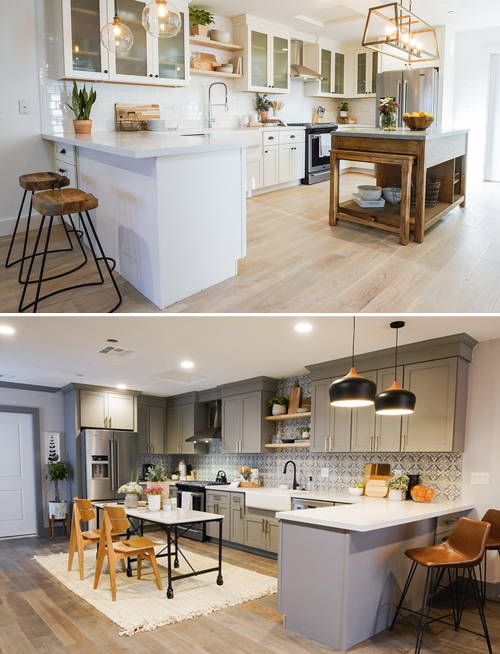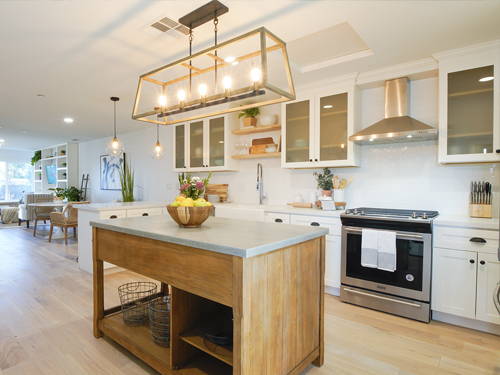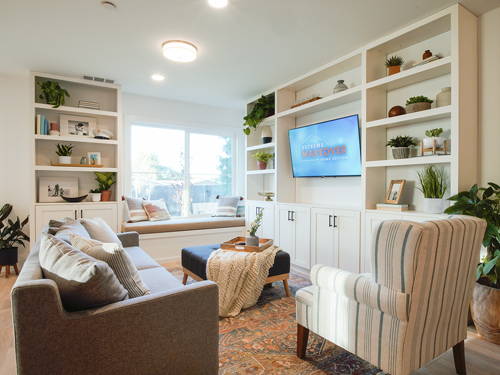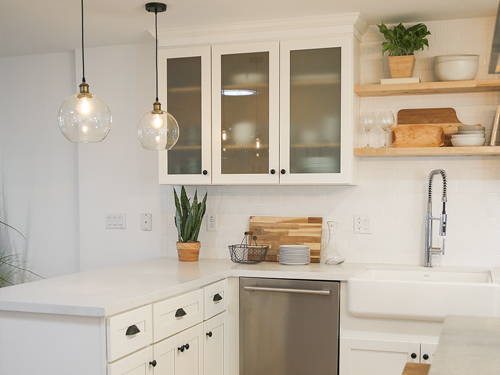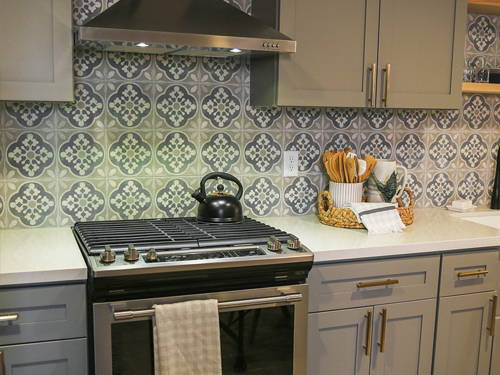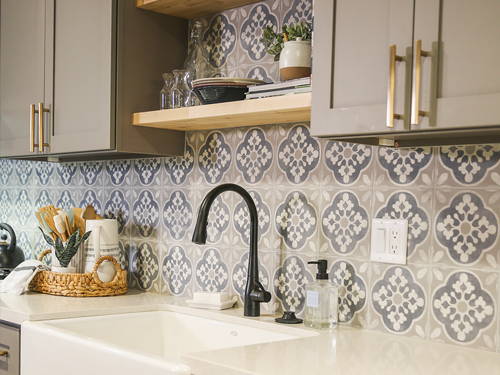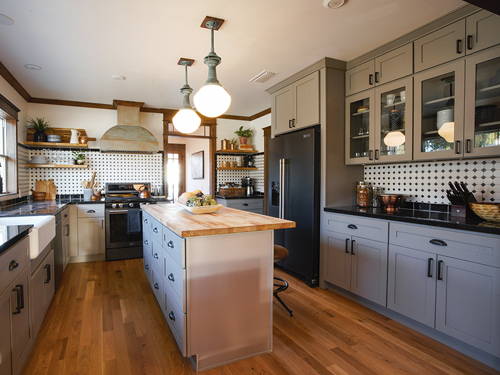 JAUREGUI FAMILY HOME MAKEOVER:
Located in the community of Pomona, California, Army and Marine Corps veteran Pedro Jauregui, has worked incredibly hard to support his fellow veterans as they transition back to everyday life. The team worked to retain the original Craftsman-style charm inside the home.
Featuring an open concept, the new kitchen space is filled with light and character. Authentic to the craftsman-style home, the space has incredible finishings and built-in accents. With additional counter space, the family is able to cook and spend time together. Featured in the design was our custom, Platinum Grey Shaker cabinets, which ultimately pulled the space all together.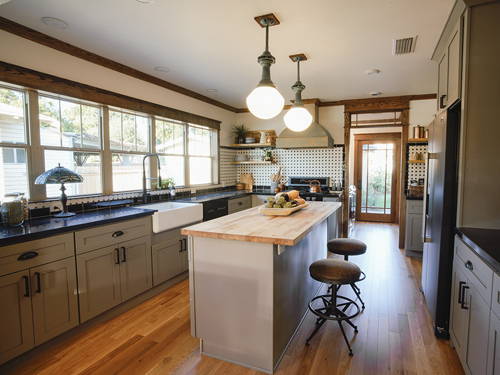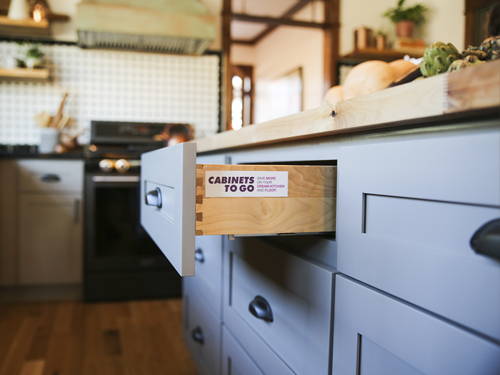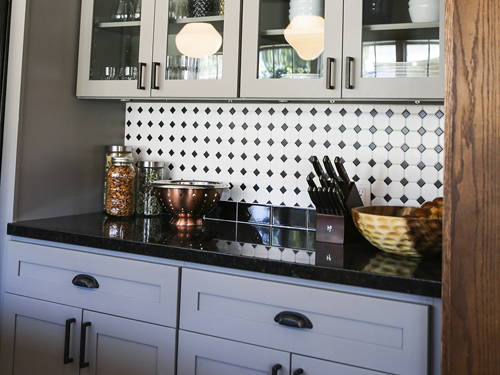 Extreme Makeover: Home Edition and their associated logos, trademarks & photos © 2020. Used with permission; all rights reserved.
✕