DO NOT CHANGE OR REMOVE THIS SECTION
Free Installation On All Cabinets & Closets.
195,000 Cabinets Now In Stock And Available In 7-10 Days.
Special Financing Offers Now Available.
Get A Free Kitchen Design At Our Stores Or From The Comfort Of Your Home.
Leah & Chloe Laundry Room Renovation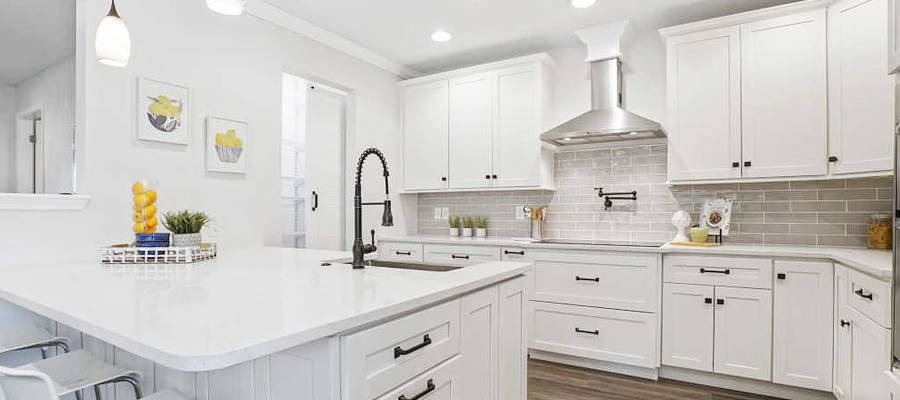 Type: Cabinets
Style: Shaker
Collection: Malibu White
Color: White Cabinets
Room: Laundry
Malibu White Laundry Room Renovation by Leah and Chloe. IG: @cocreative_interiordesign
"We wanted to modernize and maximize space and functionality in our laundry room, which hadn't been updated since 2007. Our laundry room acts as a catch all for beach towels, batteries, and extra random paint samples for our projects! These cabinets help us to keep everything organized and hidden away. Cabinets To Go made it so quick and cost effective to get this room redone in a few weekends!"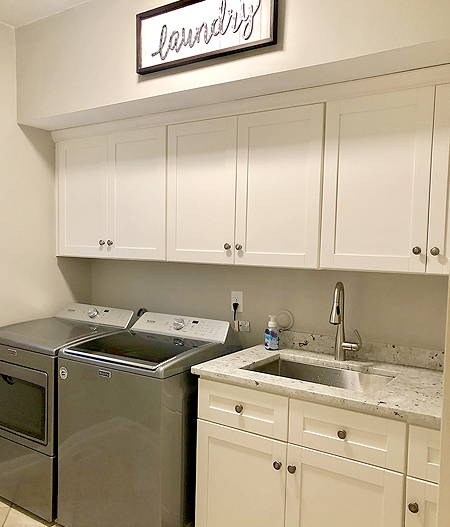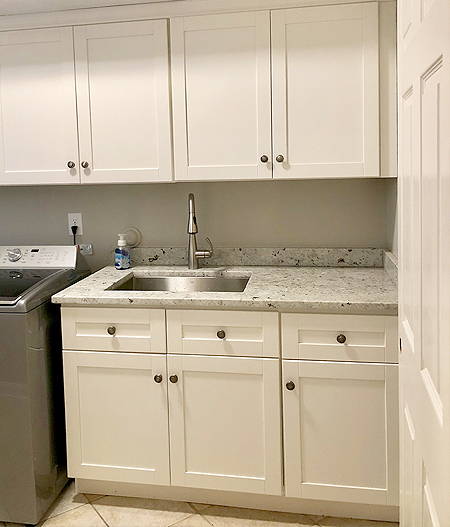 ✕