DO NOT CHANGE OR REMOVE THIS SECTION
Flash Sale. Up To 50% Off.
Our Stores Will Be Open Sunday 3/26 (11am-5pm).
195,000 Cabinets Now in Stock and Available in 7-10 Days.
Special Financing Offers Now Available.
Get a Free Kitchen Design at our Stores or from the comfort of your Home.
First Sample $15 + $5 For Each Additional Sample + FREE Shipping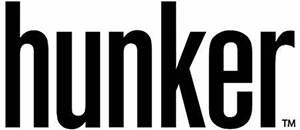 SEE OUR CABINETS FEATURED ON HUNKER
Nothing is better than a big reveal after a renovation project. But according to Hunker creative director Paul Anderson, the most exciting part of any renovation is the feeling associated with a new space. By simply replacing his 83-year-old galley-style kitchen and installing our custom-fitted cabinets, Anderson's kitchen space transformed into an earthy, contemporary getaway.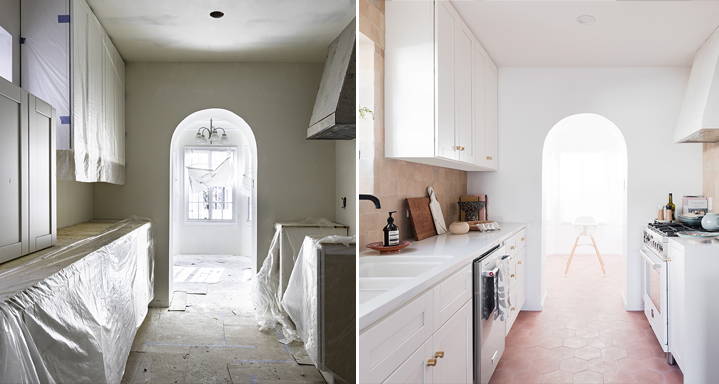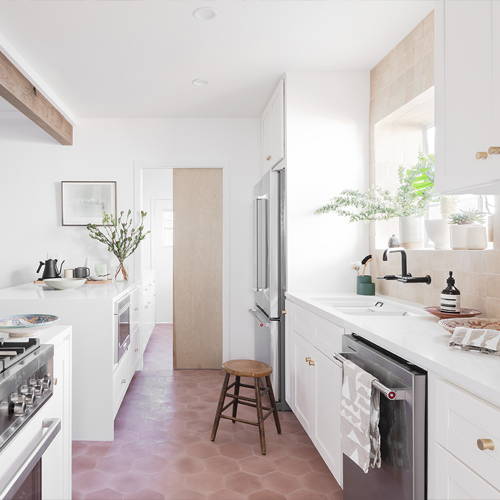 Anderson's first priority was to remove the cove ceiling, which would provide more storage for his family's everyday needs. Once the ceiling was removed, Anderson fitted the space for our Malibu White Shaker cabinets.
"My favorite thing with the cabinets is that everything is super tight," Anderson said. "There won't be any gaps. Everything feels super custom. There's a level of customization to it that I didn't think was possible."
The new cabinetry provided drawers to keep large kitchen appliances out of the way, creating a more functional, livable space for the family.
"The ability to cook and prep will be way easier and not feel as claustrophobic," Anderson said. "Now we can cook and prep on one side of the kitchen, and feed my daughter on the other, so we'll be able to manage dinner time a lot easier and not be running into each other."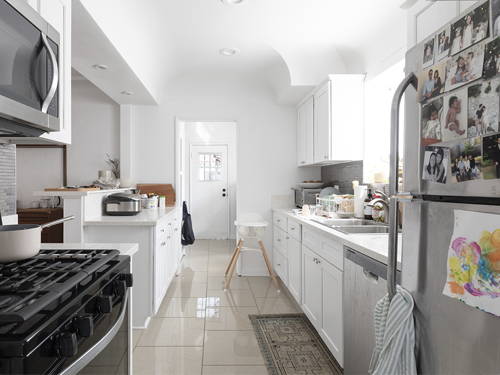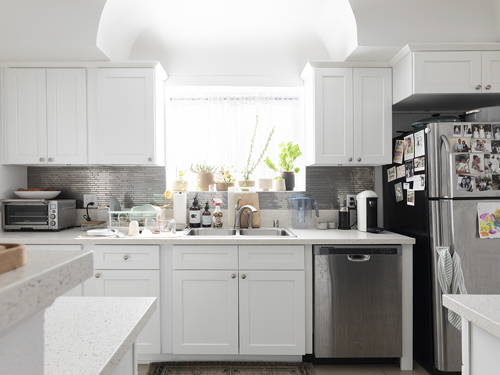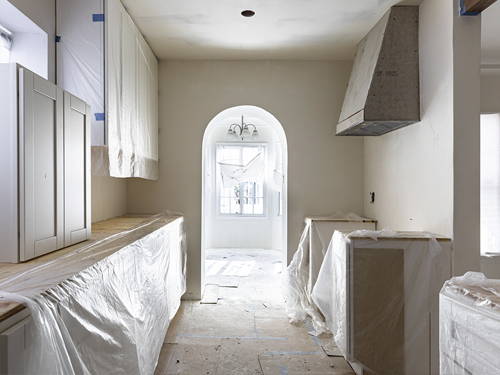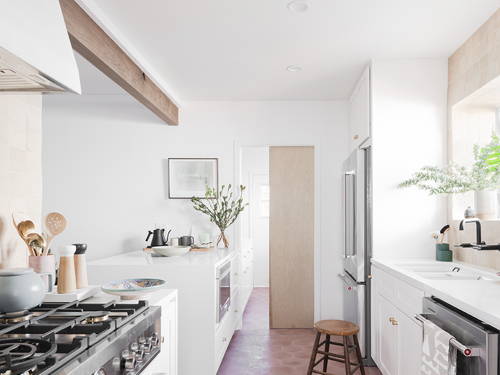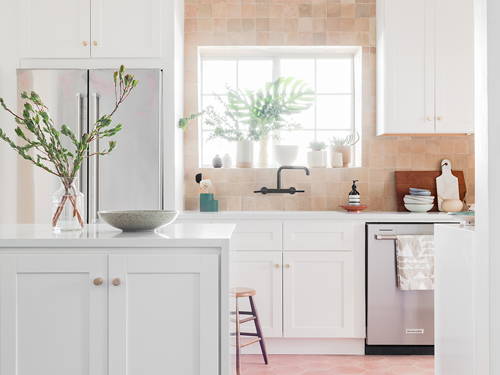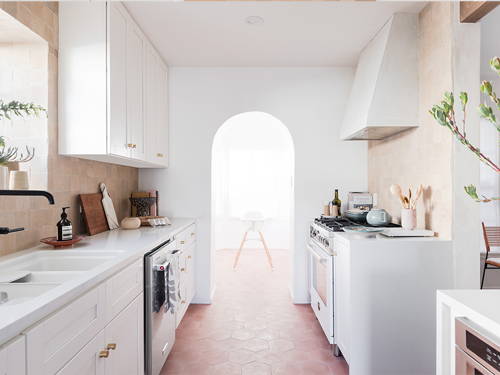 Moving into the laundry room, our Malibu White Shaker cabinets were built to align with the kitchen. This made the shift from the kitchen to the laundry room seamless and specifically, custom. By working one-on-one with our team, Anderson was able to see real-life examples of all the options he was interested in. Ultimately, Anderson landed on a cabinet layout that complimented all of his home's unique characteristics.
"You couldn't see that architectural detail before because of the bulbous refrigerator and other appliances," Anderson says. "After we peeled back all the clutter around it, the entryway now feels like a really big moment."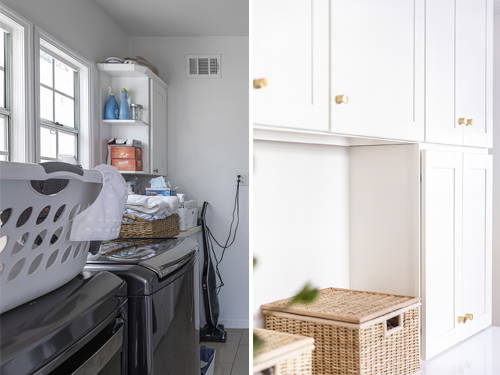 Hunker 2020 and their associated logos, trademarks & photos © 2020. Used with permission; all rights reserved.
✕