DO NOT CHANGE OR REMOVE THIS SECTION
Save up to $175 Off Every Cabinet in Your Design!*
195,000 Cabinets Now in Stock and Available in 7-10 Days.
Special Financing Offers Now Available.
Get a Free Kitchen Design at our Stores or from the comfort of your Home.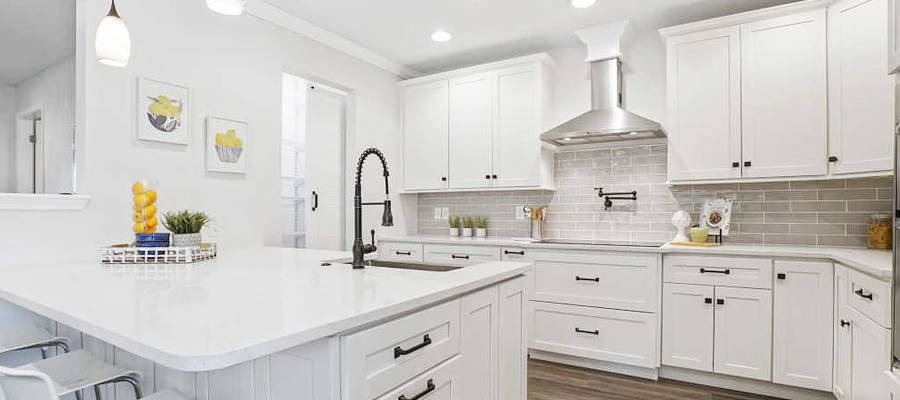 Type: Cabinets
Style: Shaker
Collection: Malibu White
Color: White Cabinets
Room: Kitchen
This cabin in the Pocono mountains, just 2 hours away from NYC, was renovated into a beautiful mountain retreat by Danielle & Kyle Elderkin (@relovedcabins on Instagram). The kitchen, which was done with Malibu White Shaker Cabinets, serves as a bright and refreshingly colorful center of the home. Photography by Niv Rozenberg (@nivroz_photography on Instagram).
"We loved working with you guys. It was at the height of the pandemic that we started planning our kitchen so we couldn't do anything in person. We worked with our consultant completely over the phone and email and she was amazing. She planned everything out even better than we could have imagined. The kitchen is so efficient. We love how everything is laid out. The cabinets are beautiful and are great quality. We can't wait to work with you again for our next house!" - Danielle Elderkin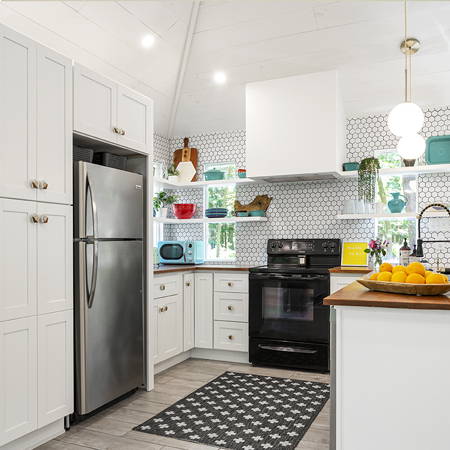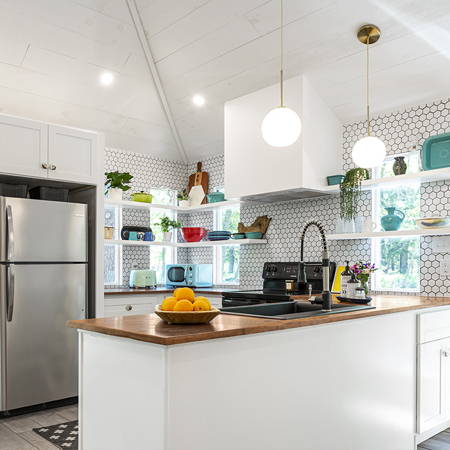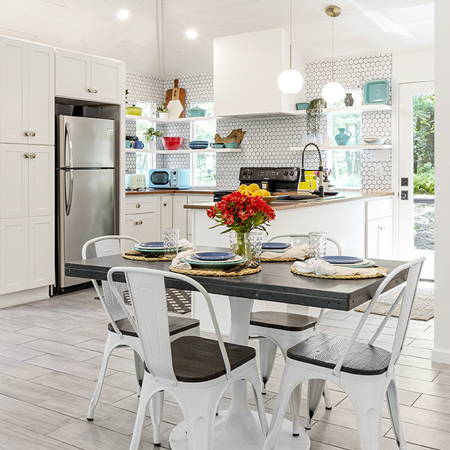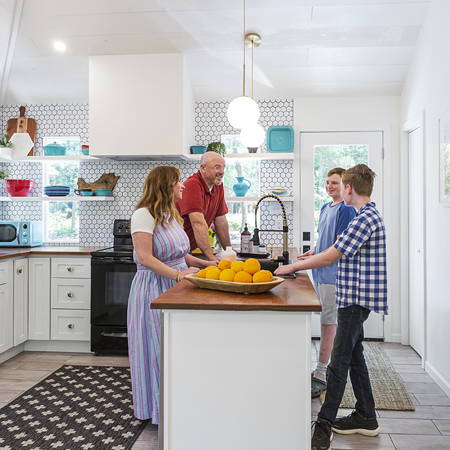 ✕